What is life without challenges? Life throws many curve balls, but what makes it memorable is the way we choose to respond to them. The year 2020 caught us off-guard while introducing us to a whole new world of opportunities. MassMutual India's Global Capability Center (GCC) was the very first step in navigating through transformations and paradigm shifts, an experience filled with lessons for all.
Embodying the values of the 171-year MassMutual legacy of helping people secure and protect the ones they love, this world-class India GCC was established in Hyderabad, a city boasting an outstanding talent pool, investor-friendly policies, and world-class infrastructure, all of which have made it a preferred destination for many cutting-edge technology organizations.
We've been expanding our global talent pool with an in-house team of experts in Full Stack Development and Support, DevOps, Security and Cloud Engineering, and Data Science. We've also grown our teams in several other areas such as Technology Delivery and Operations, Quality Assurance, Project Management, Global Procurement, Insurance Operations, Wealth Management Operations, Digital Operations, Partner Services, and Legal, Risk, and Compliance among others.
We aim to welcome our next 20 million customers by 2026 and in the process stay innovative in a digital-first world. Beginning our operations at the onslaught of the pandemic was a significant challenge. Now, after two years, our success markers are our resilient workforce, the reinvention of many business strategies, and our ability to build on pre-existing capabilities to align with business goals. In addition, we only continue to grow a deeply talented team, which is instrumental in orchestrating the digital transformation journey and contributing to the growth of MassMutual as a global financial leader.
-Ravi Tangirala,
Head of MassMutual India GCC
MassMutual India – Vision, Aspiration and Future Goals
MassMutual is leading the financial services industry in digital enablement, and the new MassMutual
India Global Capability Center is a result of this effort. We are here to empower careers and help
people secure their futures through innovation and technology.
Why MassMutual India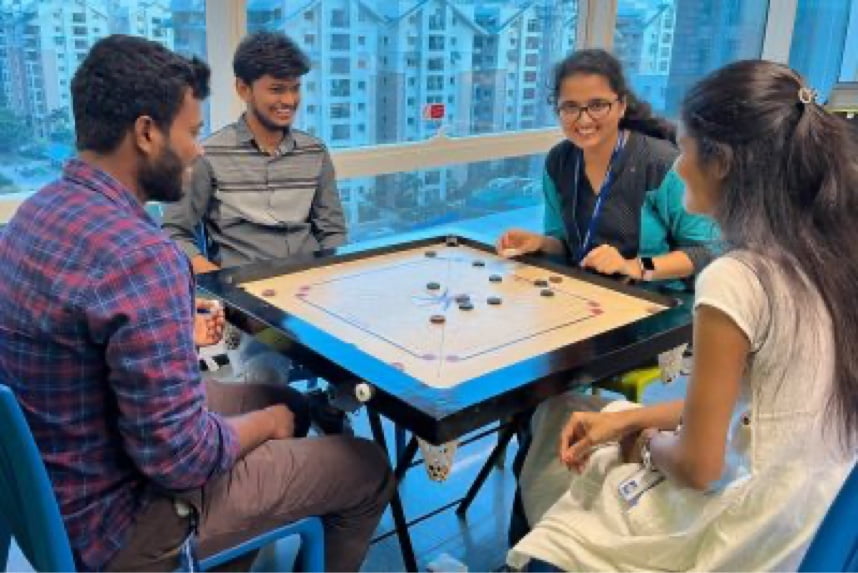 We are better together.
At MassMutual India, we are building an inclusive culture that actively pursues diversity at all levels of the organization.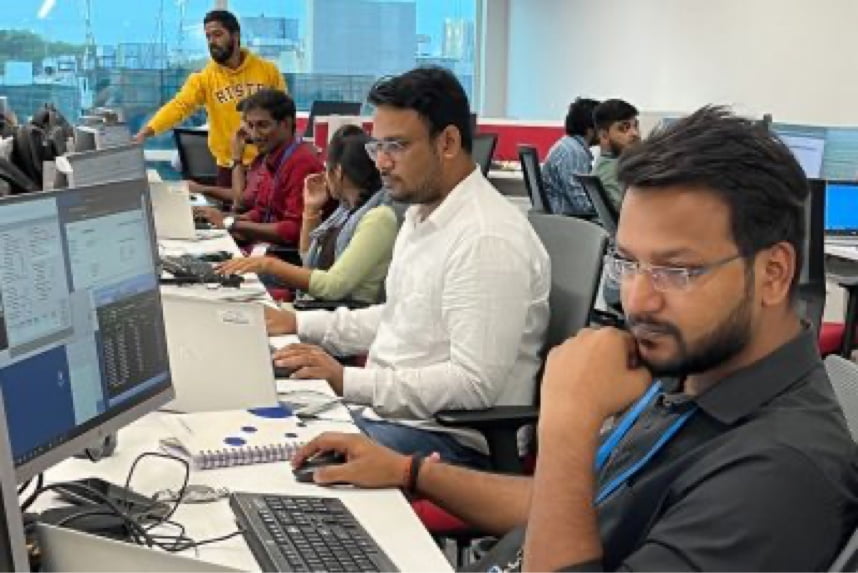 Your growth is our investment.
We support our employees by providing resources, tools and a culture that values their contributions.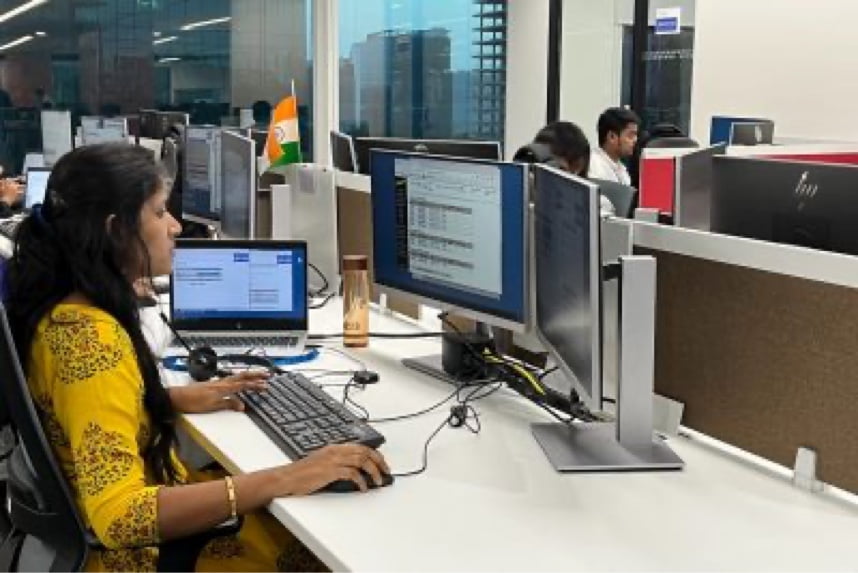 You will help people everyday.
Your work will help our customers secure their future and protect the ones they love. From building technologies to solutions that improve their experience – we all play our part.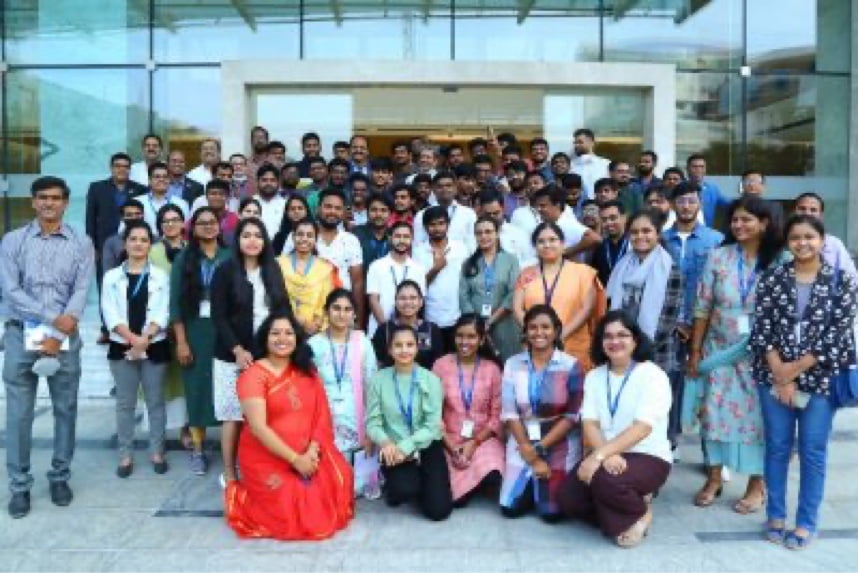 Your integrity is valued here.
Doing the right thing is at the forefront of who we are. We rely on one another and strive to deliver value for our employees, customers and our future.
A great place to work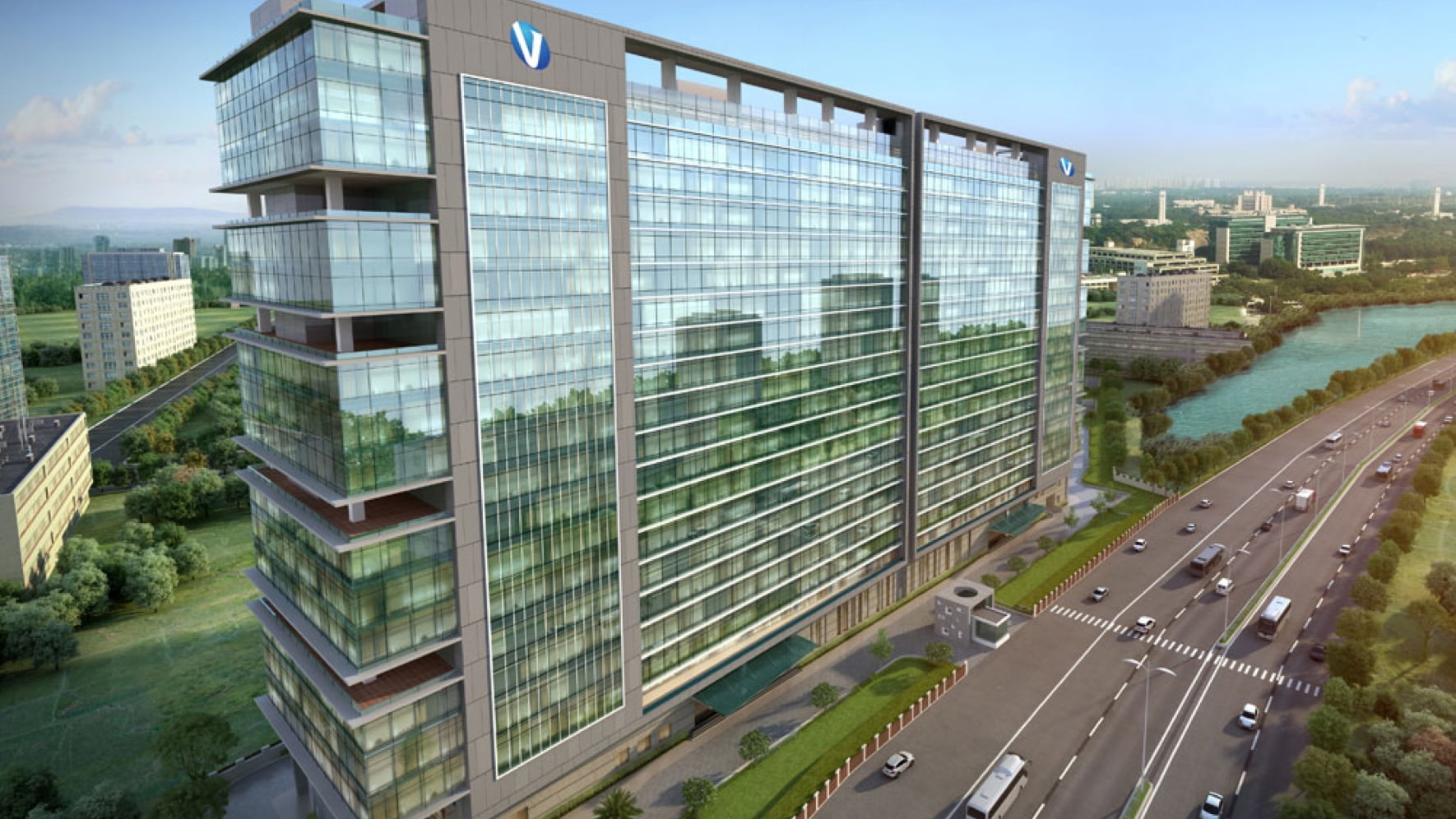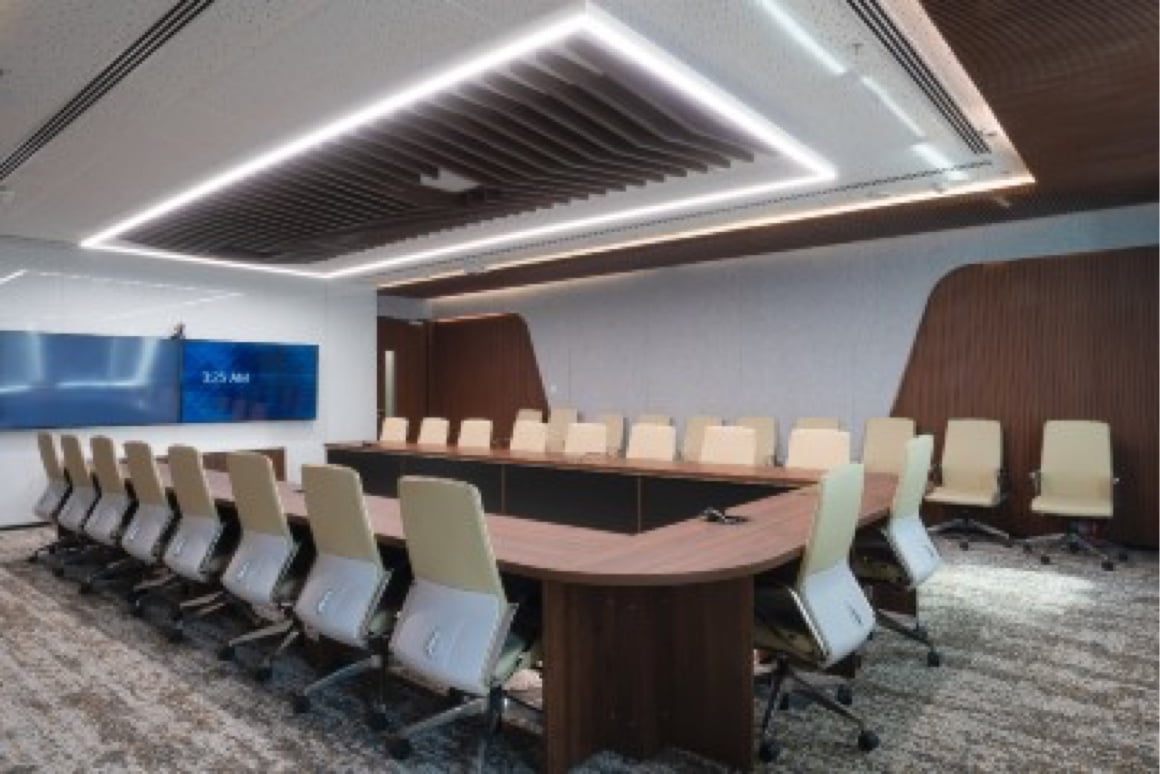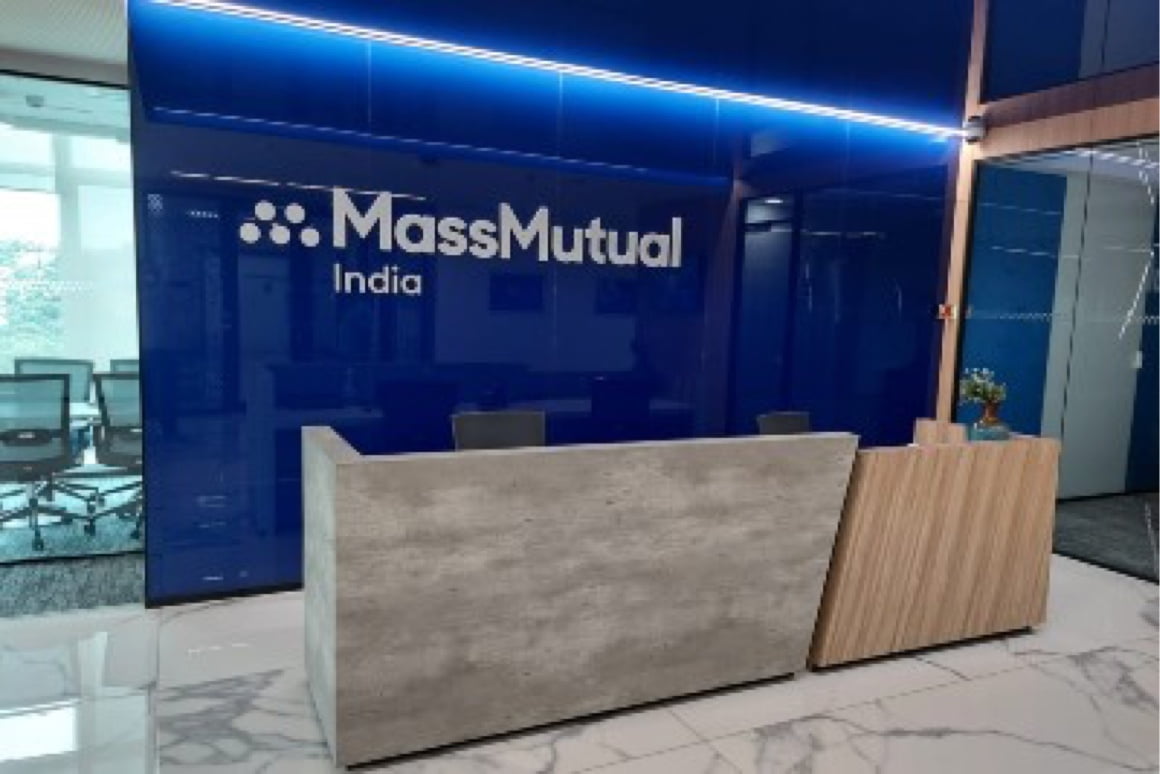 The Global Capability Center in Hyderabad is spacious and is characterized by long fluid work bays which can house 2000+ employees. Spanning 147,190+ square feet of space, the facility is spread across the 6th, 7th 8th, and 9th floors of BSR IT SEZ. Located in the heart of the Financial District, the facility boasts world-class infrastructure, and amenities, enabled by state-of-the-art technology and security systems. The vibrant space boasts an in-house gymnasium/aerobics center, yoga room, indoor games room, mother and wellness room, 500+ seater cafeteria, and lounge seating making it a collaborative space for all. In the future, the infrastructure will also provide a common creche and tuck-shops.

MassMutual Global Business Services India LLP
7th Floor, Block I, BSR IT SEZ, Financial District
Nanakramguda Village, Serilingampally Mandal
Hyderabad, Rangareddy District, Telangana – 500008
India
Directions
Business Resource Groups India
A dynamic workplace brimming with energy, ideas, and colleagues, who are more like friends, makes work fun. Our employee committees – groups created by our employees, for our employees — are one of the many things that make MassMutual India a great place to work.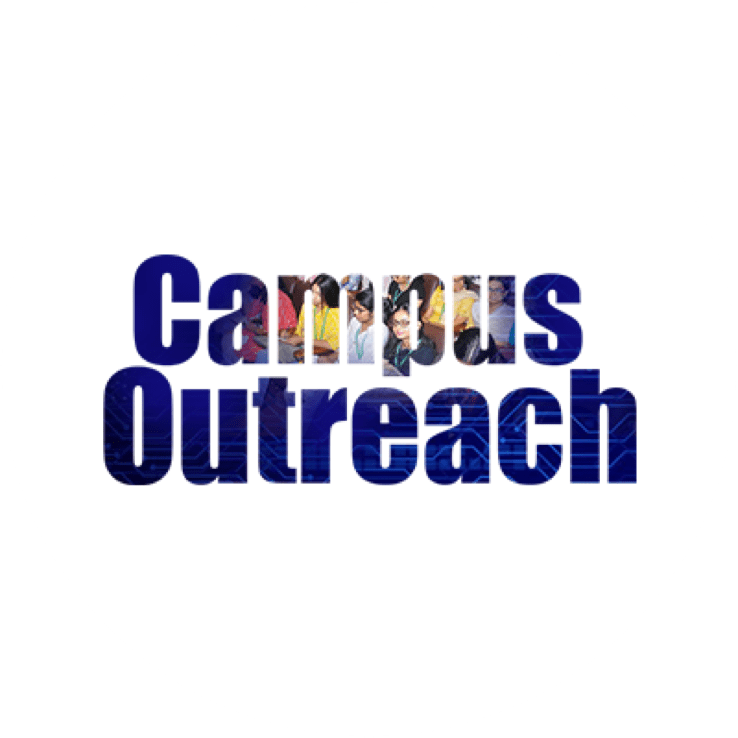 Connects with institutes and colleges to prepare students for successful and promising careers in the industry.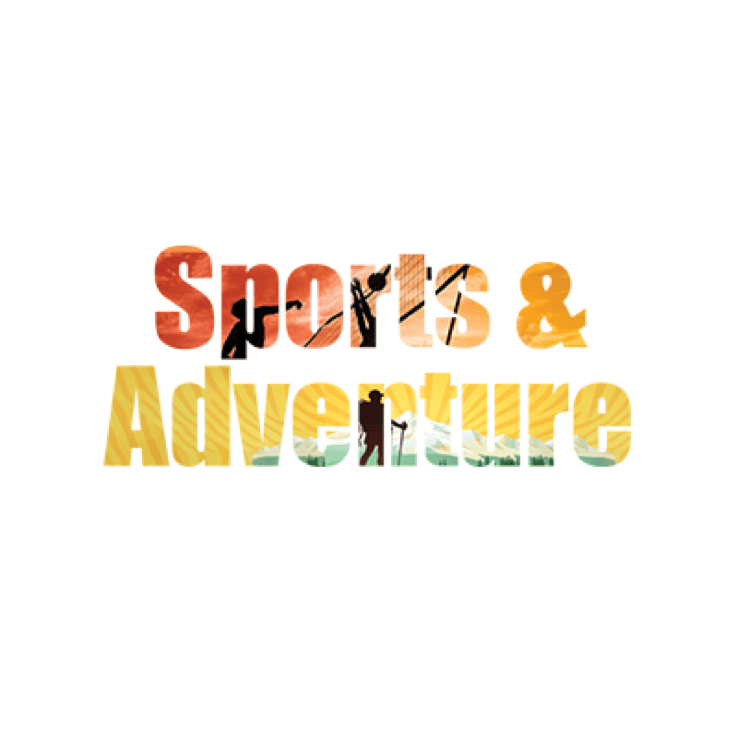 Conducts various adventurous events making sure there are no 'all-work-and-no-play' days. Hiking, cycling, cricket, or badminton, bring it on, everything is worth the adrenaline rush!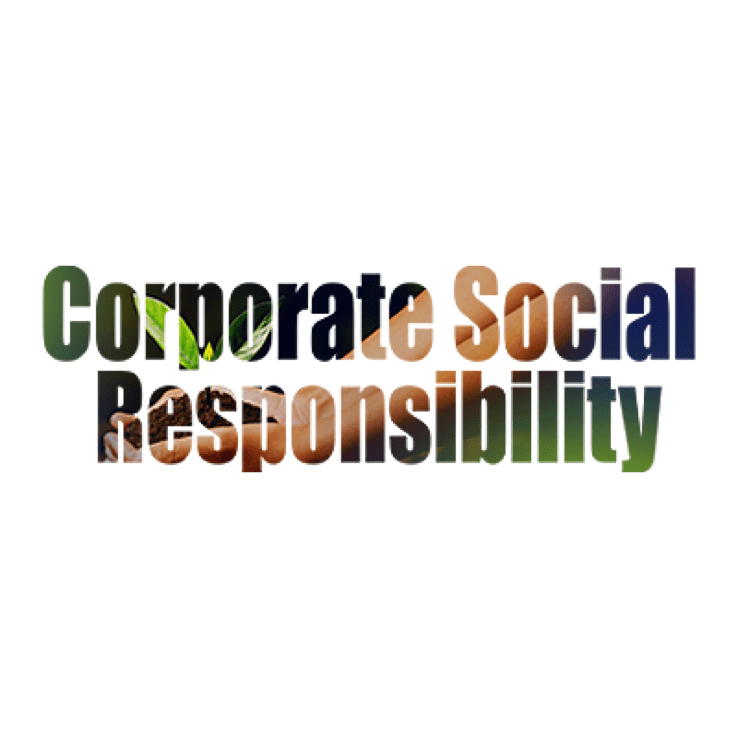 Strives to bring about change for the better, both internally and externally. Borrowing from MassMutual's LiveMutual philosophy, the committee tries to identify areas where we can make a positive impact, together.
Drives MassMutual India's efforts toward an equal and just workplace by celebrating the diversity of ideas, backgrounds, and people.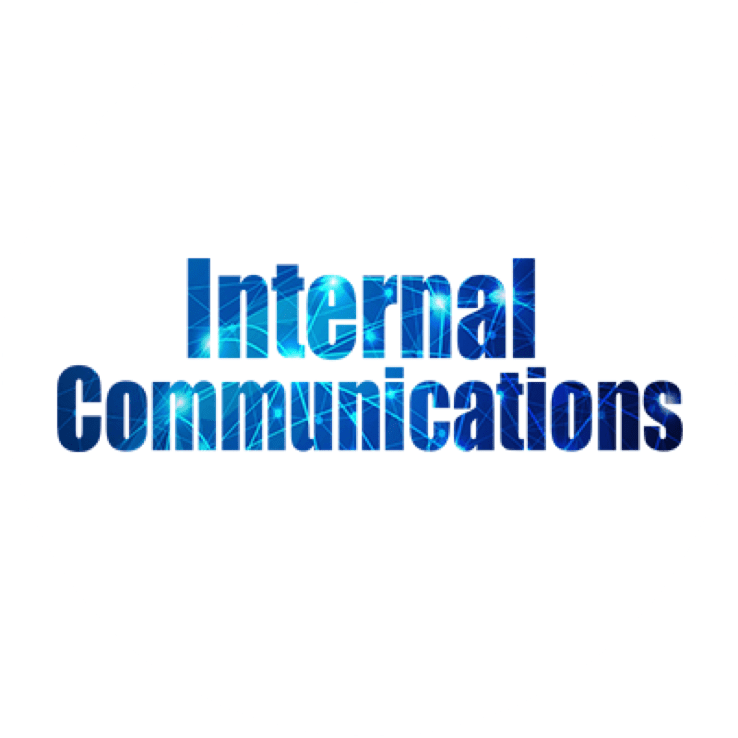 Responsible for creating a funnel for constant communication with the employees, keeping the workforce abreast of the latest updates, and engaging them with interesting activities, quizzes, and brain teasers.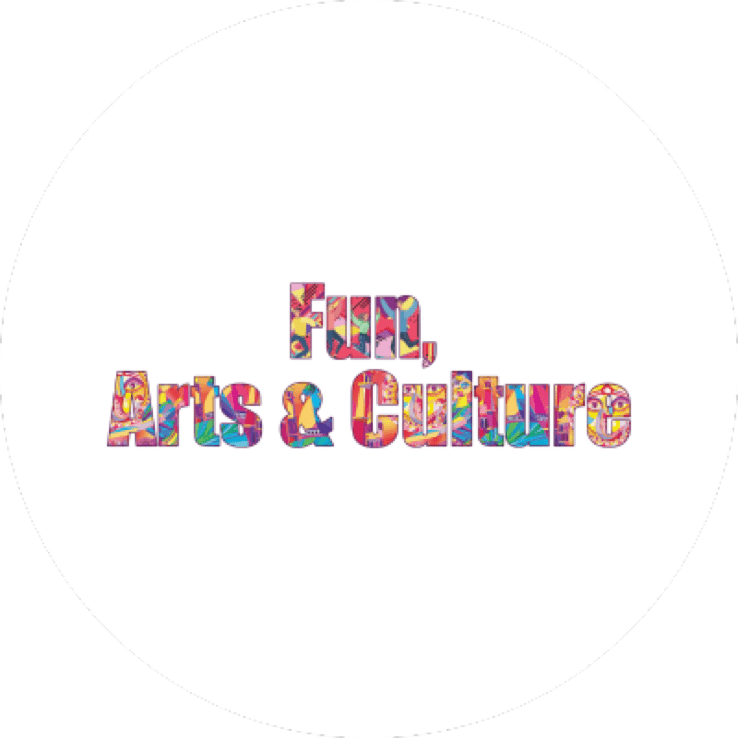 The Fun, Arts, and Culture committee shoulders the responsibility of bringing out the unseen talent of employees, be it through art, dance, photography, or music. The committee conducts various social events and fun activities to keep employees connected and engaged. The first in-person Fun-Friday event by the committee witnessed a large turn around of employees, giving them a pleasant break from routine work hours.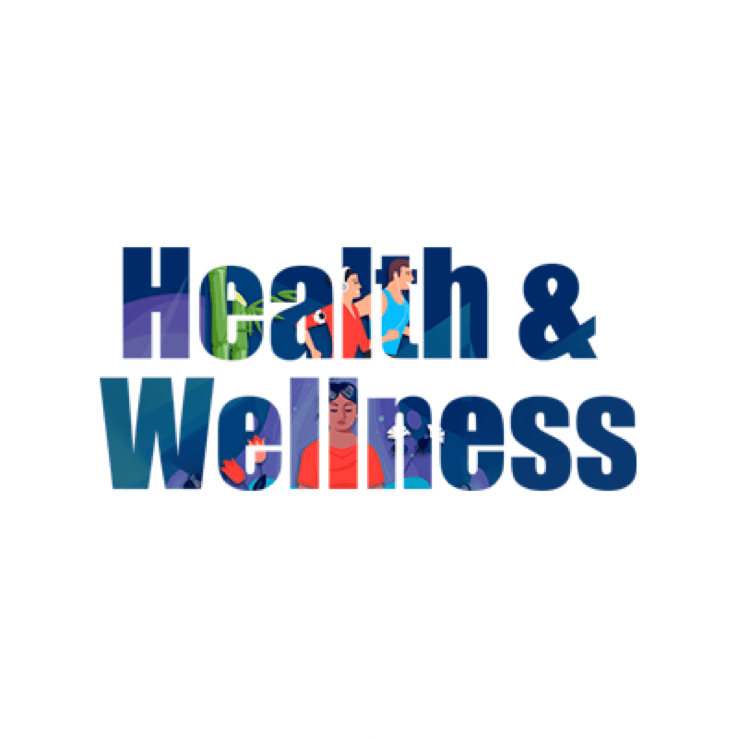 Works on various possible ways to make employees stay fit while at work.

Benefits exclusively designed for MassMutual India employees
Leaves and Vacation: Take time off from work and relax. Employees are entitled to 25 paid days off and 10 holidays (5 Mandatory and 5 Flexible holidays, for few US assigned projects 8 Mandatory and 2 Flexible holidays) a year to recharge and rejuvenate themselves. In addition, employees can also avail themselves of one floating holiday towards his/her birthday/wedding anniversary during a calendar year. Employees may also avail themselves of sick leave up to 5 days in a year.
Maternity, Paternity and Adoption Leaves: We are committed to the wellness of our employees' families. Women are entitled to twenty-six weeks of maternity leave with an additional one-time maternity bonus. All male employees are entitled to three weeks of parental paternity leave. In the case of adoption when the baby is less than three months of age, employees can take a 12- week leave.
Transport: All employees residing in Hyderabad (under 45 KMs from the office location) are entitled to free home pick up & drop off. The new transport app makes it all the more hassle-free to book the commute.
Childcare Benefits: MassMutual India covers daycare costs of INR 10,000 per month up to the age of six years.
Internal Job Posting Policy: An employee who has been in his or her current position for at least 18 months and has performed satisfactorily is eligible to apply for any open position within six months of the job opening available in the company.
Insurance and Well-Being: We are committed to our employees' physical and mental well-being. Our group insurance provides comprehensive medical coverage for employees, employees' spouses, children, and parents/ in-laws including COVID-19 insurance, a top-up on the insurance cover.
Employee Assistance Program: Our Employee Assistance Program is a dedicated counseling service for our employees' mental and physical well-being. Employees can avail themselves of various health benefits including a digital healthcare platform, online/teleconsultation with doctors 24*7, discounted rates on diagnostic tests and medicine purchases, etc.
Free Annual Health Check-up: Our employees enjoy the benefit of receiving a complete and free health check-up every year. The benefit includes subsidized rates for health check-ups for employees' family members.
Training Reimbursement: All employees are eligible for training/ certification reimbursements in a calendar year.
Internet Bill Reimbursement: Under this policy, all employees are eligible for reimbursement of internet bills per month.
Salary Advance Program: Employees may opt for advance salary in times of medical / health emergencies, for their immediate family members: spouse, children, parents & parents-in-law.
In-house Healthcare Facility: The Health Care Center at MassMutual India has a medical expert accessible to all employees, providing consultation and examination to treat minor ailments all through the work week.
Employee Referral Program: This program rewards all employees who successfully refer top talent to join the company.
Free Snacks in the Cafeteria: Employees can enjoy delicious snacks every evening in the cafeteria with a beverage of their choice while enjoying the company of great colleagues. A customized mobile application helps employees to order their favorite snack from the comfort of their desk, skipping long queues.
Learning & Development: All employees have access to self-paced e-learning platforms like Udemy, Degreed, and LinkedIn Learning.
On-call, Shift, and Overtime Allowances: Employees are entitled to on-call, shift and overtime allowances if they provide support on calls beyond working hours.
Team Outing: We have regular activities and outings with teams to strengthen team bonding and camaraderie and foster team spirit across the organization.
Rewards & Recognition: MassMutual India recognizes its 'League of Achievers' through a systematic reward and recognition program in the form of monthly, quarterly, and annual awards.
Teleconsultation Service: Employees are entitled to free teleconsultation with experts for themselves as well as their family members.
Work from Home Policy: Employees can avail themselves of 'Work From Home' provided the employees have valid reasons to do so and are able to carry out work assignments without any impact on business.
MassMutual India Reviews

Current Employee Ratings and Reviews
as of June 2023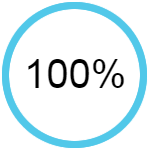 Approve of CEO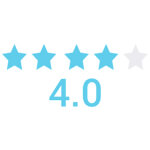 Overall Rating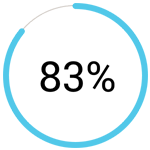 Recommend to a Friend